Everyone in the points and miles game has heard of Chase's lucrative Ultimate Rewards (UR) program. These UR points can be earned on a variety of Chase proprietary cards and combined to form a large pool of points. These points are highly valued because not only can they be transferred 1:1 to many other programs, but if you have a premium Chase card, you can redeem points for 1.25 cents or 1.5 cents each on travel purchases, depending on which card you have. This has led many a points-enthusiast to claim that the Chase Sapphire Reserve to offer 4.5% cash back on travel and dining purchases, since the Reserve earns 3 points per dollar spent and can redeem travel booked through the Chase travel portal for 1.5 cents per point.
The value of these points has been so industry changing that many individuals have been trying to exploit any loophole they can find to earn more points. In an effort to crack down on what the industry terms as "churners," or people who open credit cards solely for the lucrative sign-up bonus, Chase instituted a policy a while back that prevents an individual from obtaining a new line of credit from Chase if they've opened 5 or more credit cards, from any lender within the past 24 months. This has come to be known as the 5/24 rule and it impact the vast majority of personal Chase credit cards.
Since Chase has started limiting the Sapphire family of cards to one card per customer, enthusiasts have begun looking for alternative opportunities for bonus points. Many now have turned to referral bonuses, signing up for the Chase Freedom or Freedom Unlimited in order to earn more points. More recently, many have begun signing up for Chase's Ink line of small business cards – all of which also earn Ultimate Rewards points. Aside from the perk that these cards are not subjected to the "one card per line" rule Chase has on its Sapphire family of cards, these cards also won't impact your future Chase card opportunities since they aren't reported on your personal credit report. This means that while you will not be approved for one of these cards if you are over 5/24, getting one of these Ink cards will not add an additional card to your count of credit cards, so if you're 4/24 and get approved and receive a Chase Ink card, you will still be at 4/24.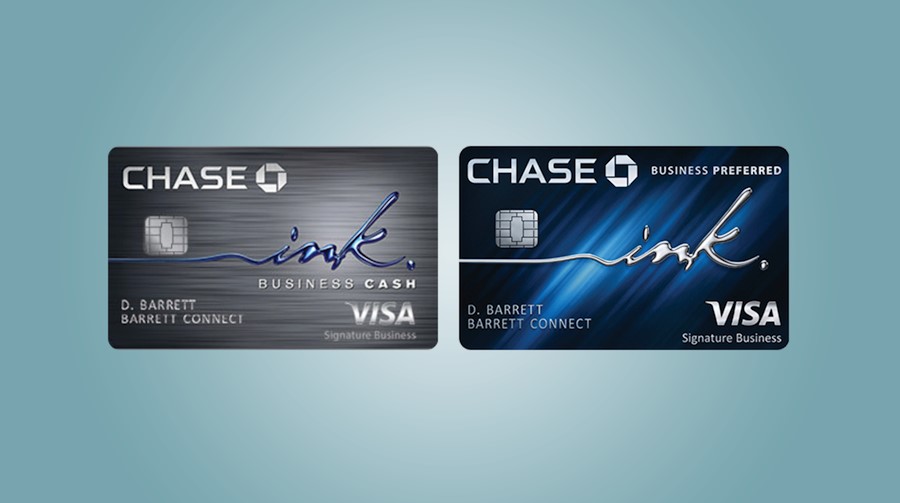 So you've decided to jump into the Chase Ink line of cards because you have an eligible small business – even if it is a sole proprietorship. You've earned your sign up bonus for the Chase Ink Preferred, what's next? If you don't spend a lot annually on shipping or advertising on social media, why should you use this card when the much prettier, heavier, and more premium Chase Sapphire Reserve or the no annual-fee Chase Ink Cash offer the same or better bonus categories?
Both the Chase Ink Preferred and the Chase Ink Cash are Visa Business credit cards. This give them the secret bonus perk of having access to the Visa SavingsEdge program, which like American Express OPEN used to, offers discounts to small businesses at participating retailers. Where the Ink Preferred shines is in the travel category, where it – like it's more expensive cousin, the Chase Sapphire Reserve, earns 3 points per dollar spent. However, if you regularly rent a car from National or Alamo, stay at La Quinta, the former Wyndham Hotel Group properties including, Baymont, Days Inn, Knight Inn, Howard Johnson, Super 8, Ramada, Travelodge or any of the Wyndham named properties, or any of the Las Vegas MGM-Mirage casino properties (aside from the Bellagio), you can save an additional 4-5%. This would bring your savings (including the 3 Ultimate Rewards points per dollar you earned) to between 8.5 – 9.5% back in Ultimate Rewards points if you also hold the Chase Sapphire Reserve!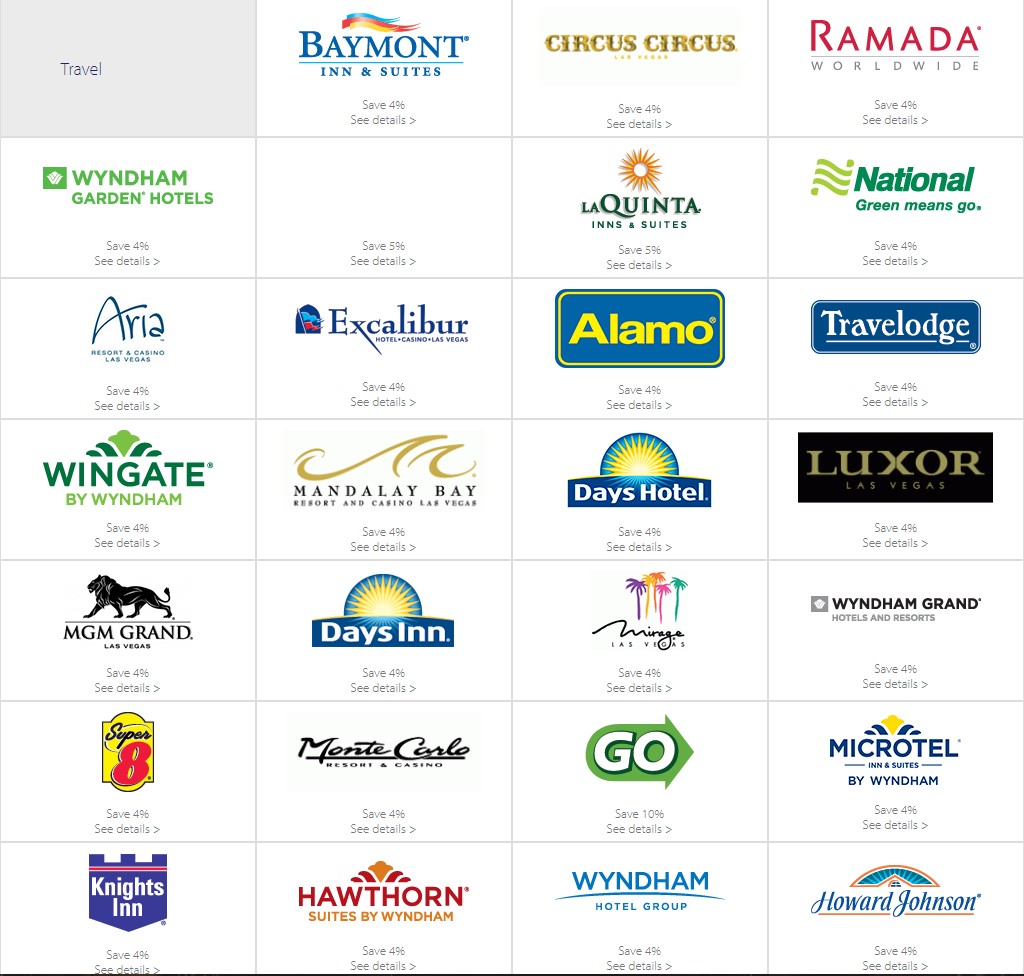 If you have the Chase Ink Cash card, you're similarly eligible for the 4-5% cash back from the Visa SavingsEdge program, but your best uses would be for fuel purchases where you can earn an additional 2% back at Texaco, Chevron and Sheetz. This combined with the 2% cash back (or 2 Ultimate Rewards points) at gas stations means you can earn 4% cash back, or up to 5% back in Ultimate Rewards points if you also hold the Chase Sapphire Reserve.

These Visa SavingsEdge deals are available to all US Visa Business Credit Card customers, regardless of which financial institution issues the card, but these seem to match up quite nicely to some of the small business card offerings from Chase – and can net you some additional savings by simply selecting the business card to make your purchase! If you're a small business owner, this is a great way for you to save a little more of their hard earned money and may help you to better separate your personal expenses from your business expenses.
I'm both a Chase Sapphire Reserve and Chase Ink Business Preferred cardholder and when I'm renting for business, I always use my Chase Ink Preferred card for these additional savings.

I hope this was informative for you and helps you when making decisions on which card to use when you have expenses for your small business. For more information on Visa SavingsEdge, and to see more categories that may interest you, visit their website at visasavingsedge.com.